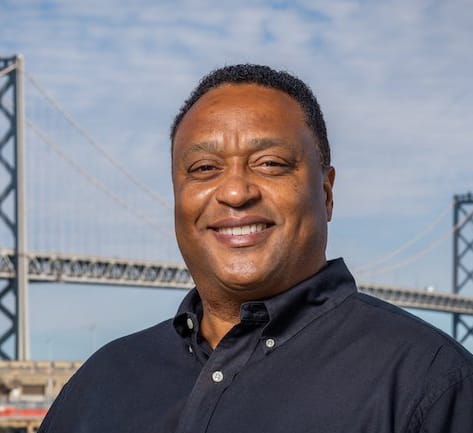 William Nettles is a Co-Founder and Managing Partner of Invictus Growth Partners ("Invictus"). William has 25 years of experience in technology investing and finance, as a founder, and as a senior level corporate executive at Verifone, Lycos and Sungevity. William serves on the boards of Invictus portfolio companies Axiad, Boost, PeerSpot, LinkLive, and Allbound, and is board observer of Cypher Learning. William is also on the board of Overstock.com.
Prior to Invictus, William was an investor and business development advisor with Pilot Growth Equity ("Pilot Growth") in San Francisco. William was one of the original investors in the firm's funds and participated in all the firm's investments.
Previously, William was the Executive Vice President of Sungevity, based in Oakland, CA, where he led the company out of bankruptcy and turned it around from a money losing business to profitable growth in less than a year. While at Sungevity, William sourced, led and executed several strategic acquisitions and key partnership agreements that fueled the successful turnaround.
Prior to Sungevity, William was the Director of Investments at Pan African Investments Company ("PIC"), a New York City-based private investment firm founded by Dick Parsons and Ronald Lauder. PIC's mission was to make an impact in Africa by identifying and investing in technology companies that promote growth and development in the region. While at PIC, William sourced and led investments in Bridge International Academies and Mobius Motors.
Prior to PIC, William worked at Verifone for over ten years where he initially served as the Vice President and Head of Corporate Development & IR and subsequently as the General Manager of the Middle East & Africa ("MEA"). While at Verifone, William was responsible for sourcing and leading several acquisitions and minority investments representing more than $2 billion of investment from Verifone's balance sheet. As GM of MEA, William was responsible for growing Verifone's business in the region 40% annually for three years to over $100 million in revenue. While William was an operator at Verifone, the company returned $2 billion to private equity investors.
Prior to VeriFone, William was a corporate development executive at Lycos where he was a key member of the management team that led its successful multi-billion dollar sale to Terra Networks. William began his career at Credit Suisse First Boston, where he was an investment banker focused on mergers, acquisitions, equity and debt financings in both New York and London.
William is also a Founder and Director on the board of Advanced Mobile Payments, a Newport Beach, CA-based payment technology solutions company.
William is passionate about providing mentorship to the next generation of finance leaders, and is an active mentor with the Sponsors for Education Opportunities career program, a non-profit organization that provides underrepresented minorities with access to internship opportunities on Wall Street. William is a competitive tennis player and competed in 2017 for a national championship with the United States Tennis Association's adult tennis program. William is a graduate of the University of California at Berkeley where he holds a B.S. in Business Administration.