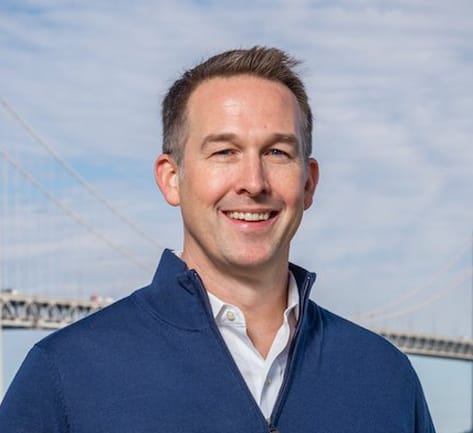 John DeLoche is a Co-Founder and Managing Partner of Invictus Growth Partners ("Invictus"). John has 25 years of experience in technology investing and finance and has invested in many successful companies in enterprise artificial intelligence, cloud software, cyber security, financial technology and other sectors. John currently serves on the boards of Axiad, Cypher Learning, PeerSpot, LinkLive, Allbound, and Binary Defense.
Prior to Invictus, John was the Co-founder and Managing Director of Pilot Growth Equity ("Pilot Growth") where he developed the strategy focused on first institutional growth rounds in technology businesses in the cloud software, cybersecurity and healthcare IT sectors. While at Pilot Growth, John sourced, led and served as a director on the boards of the firm's investments in Bizzabo, CB Insights, Counsyl (acquired by Myriad Genetics), Webgility (board observer), and Zenedge (board observer, acquired by Oracle).
Prior to Pilot Growth, John was the Founder and Managing Director of Bluebird Capital LLC ("Bluebird"), an investment and advisory firm in San Francisco that invests in and advises enterprise technology companies employing artificial intelligence, where he invested in and served as a director on the board of C-Legal (acquired by Ernst & Young).
Prior to Bluebird, John was a Principal at Bridgescale Partners, a Menlo Park-based private equity firm, where he completed investments in many leading technology companies including Proofpoint (Nasdaq: PFPT), Jasper (acquired by Cisco), Plum (acquired by Campbell Soup Company), Open Silicon (acquired by Bank Alkhair), Bluecat Networks (acquired by Madison Dearborn), IMVU, Neonova Network Services (acquired by NRTC) and others. John began his career as a founding member of Credit Suisse First Boston's Technology Group, where he focused on technology mergers, acquisitions and financings and worked in the firm's New York, Tokyo and Palo Alto offices. John has advised on over 100 M&A and financing transactions totaling more than $25 billion.
John was previously an officer in the US Army Reserve Signal Corps, which develops, tests and manages communications and information systems for the combined armed forces. John is passionate about fighting cancer and has been a Top Fundraiser for the Leukemia and Lymphoma Society's Team in Training for multiple triathlon events spanning more than a decade. John speaks Japanese and German, and he earned an A.B. with honors from the University of Chicago.